Guide to Writing the Most Effective Law Research Essay for Better Grades

Implement the following tips to craft high-quality law research essays that will guarantee you the best performance in your career.
Law is a broad and interesting field of study with many fascinating concepts to learn. The discipline has an ample mix of issues to investigate using research. But for many students, this usually means a lot of work. Nevertheless, law research papers aren't meant to torture students but are a valuable academic tool for strengthening a lawyer's knowledge.
Law research about a specific topic involves articulating the topic's background, writing about its history, adding professionals' opinions, and coming up with new ideas or suggestions. Coming up with a topic for a law research paper is usually the most difficult part. But with enough guidance and reliable assistance, students can come up with informative legal research papers that earn them top grades. Here is our expert-endorsed guide to writing compelling legal research papers
Pre-Writing Tips for A Law Research Paper
Read Pieces of Research
Before settling on a specific topic on your list — or even getting an idea about one — we recommend poring over senior law practitioners' legal research. Of course, you want to read research papers based on your area of interest so that you don't struggle a lot. The more papers you read, the higher your chances of finding a topic you can work on. Reading widely also educates you more.
Implement Effective Research Methods
Nowadays, students rely more on internet research than printed publications because it's fast, highly flexible, and provides up-to-date information. However, the law is a unique discipline in which the most important information is rarely available online. Therefore, you have to go the extra mile and look for other sources of the information you will need, as most legal vases used by courts are seldom made public.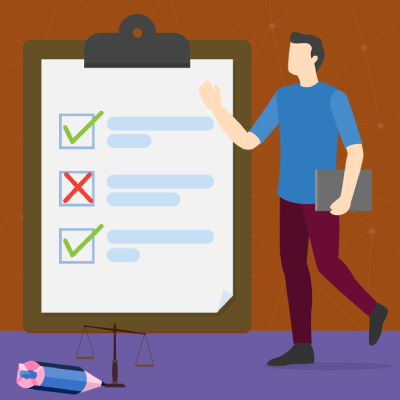 But if this sounds too daunting, you may ask for help from qualified professionals. There are many law professionals online, from international to administrative law experts and others. Utilize this option to alleviate your research struggles.
Outline Your Paper
Outlining a research paper makes the writing process convenient and time-saving. It also helps you shape how the information will flow by organizing your thoughts. Ensure that you note down all information you consider useful to your research paper. Also, make certain that you focus on the data to make your paper more detailed.
The Structure of Legal Paper
Like other academic papers, legal research papers are also divided into three main sections: the introduction, body, and conclusion. Correct structuring is one of the pillars of a good legal research paper because it shows a huge difference between generic and law writers.
1. The Introduction
The introduction paragraph is the first piece of writing your readers will interact with on your legal research paper. That means you have to go all out to ensure that it not only captures the reader's attention but also articulates what your paper is all about. It should demystify your research problem and clearly define the scope of your paper. The introduction should also inform the reader why your paper is worth their time. Consider making the introduction only 10-12% long.
2. Body
The pivot of your legal research paper is its body, which is also the longest and most detailed part. Divide the body into various sections as instructed by your examiner. Use sub-topics to implement the division. Usually, the body will consist of sub-topics like literature review, methodology, data analysis, results, et cetera. Then, organize each section into paragraphs.
Each paragraph should be highly informative with a harmonious flow of ideas from sentence to sentence. Begin each paragraph with a topic sentence that is easy to understand, even for readers without deep knowledge of this subject matter. Most readers will only read the topic sentence and decide whether to proceed with the paragraph or not. Then, write 2-4 body sentences before concluding the paragraph with a bridge or concluding sentence.
3. Conclusion
The conclusion of your legal research paper should generally be a summary of the main points in the body of the paper. That means there has to be consistency in the facts. However, you shouldn't simply copy and paste some parts in the body and make the conclusion. Consider restating the topic and showing how it has been developed throughout the paper. Show how each argument made in the body is connected to your topic.
Creating a List of References
A references page lists all the sources from which you sourced information used in your research paper. Correct referencing helps your reader to retrieve information mentioned from its main source easily. Whether you are referencing a book, website, or journal, you must use the right referencing format (Harvard, MLA, APA, IEEE, MHRA, OACOLA, etc.). Remember to include all resources used in your paper on the list of references and organize the list alphabetically according to the author's last name.
Proofreading and Editing
After writing your paper, it is possible that you'll hastily submit it before proofreading. But that's the worst mistake you could make, as proofreading is meant to eliminate mistakes and optimize your paper for maximum marks. Start by ensuring that your paper checks all the boxes for your lecturer's instructions. Then, read between the lines to ensure that you have written perfect grammar, added punctuations correctly, and reviewed your sentence structure.
Also, check the paper for plagiarism and edit it appropriately. You can use online tools like Turnitin and Grammarly to achieve the best results. But if the proofreading needs more work and you feel like you can't do it on your own, you may get all help from trustworthy experts online.
General Advice
1. Always read and understand all instructions given to you by your professor or lecturer.
2. Take as much time as possible to research the topic. It's the most crucial thing you're going to do for your paper.
3. Let each part of your paper contain a rigorous analysis of the concept you're discussing.
4. Settle for non-generic topics that are more specific and information-rich.
5. Have a progressive mention of ideas. Let the next sentence be a development of the previous in every paragraph throughout the paper.
6. Make a perfect conclusion by summarizing your arguments in simple but highly informative sentences. Don't add extra arguments not featured in the body to your conclusion.
7. Always come up with a reasonable and detailed outline, then stick to it.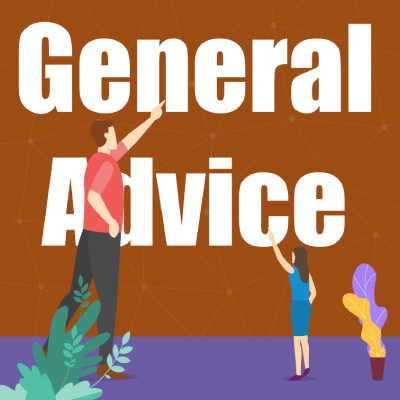 The Bottom Line
To wrap it up, you need to conduct proper research, use valid references, and format your paper correctly to write an effective legal research paper. You must also follow all instructions given to you by your lecturer. Nevertheless, you could be a busy student who doesn't have time for research. In this case, you can explore the option of paying for assistance. You can ask for support on employment law, civil law, and international law, to mention a few. Good luck.